about-me and my experience Landscaping
building Water Features and Koi Ponds
Telling about-me is difficult because I'm not used to promoting myself. But I'll share with you some of my landscape experience, and what I have done in landscaping, plus some things I do when I'm not landscaping.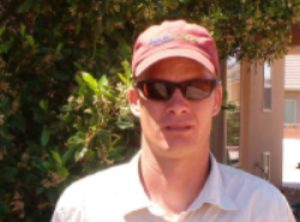 After high school, I came to St. George, Utah to work the landscape business with my brother. I've had 16 years experience in the trade. I specialize in water-features, Koi ponds, and paver patios. Along with Landscape curbing. everything I do tends to evolve.
SEE one of them HERE.

I have my own home, with a Koi pond in the backyard, along with my fire-pit and patio.

This is Jax, who goes almost everywhere I go.  Yes he's spoiled, and you'll see his footprints occasionally in my handiwork.  But, if it's in the finish work, I smooth it over so they aren't seen. One time I left him in the sun-room while I went on a bike ride. He wanted to go with me so bad he ran around and around the outside edges of the room, knocking down plants and making a shambles of a number of plants. But to make matters worse, he ate the leaves on several tomato plants and messed up other plants I had in the pool. I'm not mentioning what he did with the gold fish that were in the pool.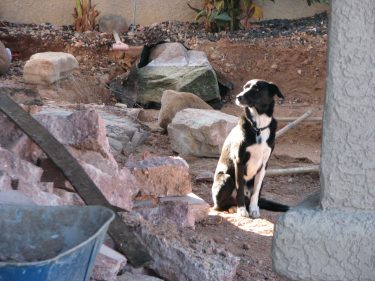 My favorite thing to do is actually a few things.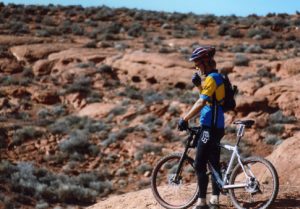 I love to go for bike rides to clear the cobwebs out of my head, and about once a year I'll go hiking in a slot canyon, or river rafting down the Colorado river.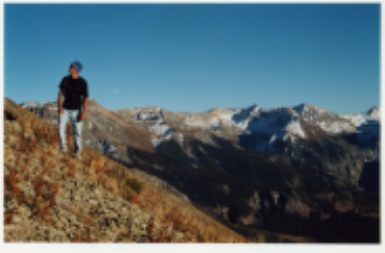 I'm glad you visited my site, and I hope you'll come back often. I am adding pictures and content to it, so it's changing from time to time.
My Mom helped me get this website going. Mom had built her own home as general contractor, and tells about it, HERE.

It's been interesting to share my pictures and experience with others. I check every day, to see how many visitors have come and what pages you all have read. There is potential income from building a website. You might want to check it out. If you are interested I can send you the link to see a video about building a website.

To comment on my website, or ask me a question fill out the form on my, Contact Me page HERE.

thanks for visiting.
Bob Baxter

about-me...top of page

build a fire pit

water features

koi pond

paver patios

landscape curbing Home