free-backyard-landscaping
-ideas
are only ideas
until you put them
down on paper
and start implementing your plan
On free-backyard-landscaping-ideas I will give suggestions in planning your backyard design so that it can be your escape from the rest of the world.
It may include a deck or patio,



flower gardens,
water features,
a terraced hillside,
plus you may even want a garden.

You'll want to think about all those dreams that you want in your back yard.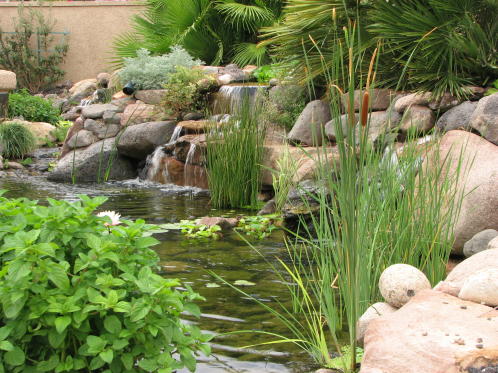 Maybe you'll want a waterfall and stream like the one above, or perhaps you want a pool or a hot tub.
Write them all down and then sketch a rough drawing of your yard. Place all your thoughts on your sketch in an approximate location of where you want them to be in your backyard.

And finally, either DIY it, or hire your favorite landscaper to implement your plan.

See additional pages
backyard water features
Top Of Page... free-backyard-landscaping-ideas
home