free-designs-for-garden-flowerbeds
Wouldn't you just love some free-designs-for-garden-flowerbeds? I will give you some ideas on this website that will help you in designing your own flower bed gardens.
The space for your flower bed designs that you have to work in is critical. If it is a large area then you will treat the flowerbed differently than if it is a small area.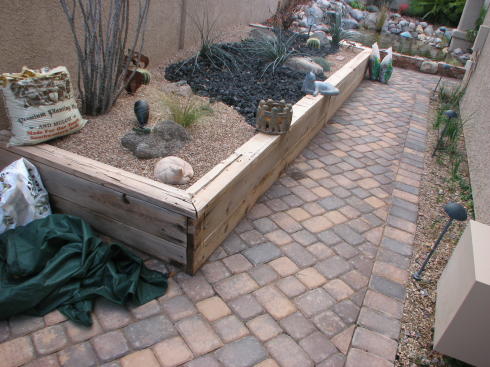 In the above picture, it is a very small area and so a raised bed effect is used. We are just creating the soil for this one. We have used small pea gravel around the plants.
You can guess that this is in the south for this flower bed design, with cactus and southern plants being used. Your location obviously will play a part in designing your flower garden.

Backyard landscaping ideaas
Fertilizing your yard and gardens
Outdoor lighting ideas
Landscaping small yards
Landscaping Ideas
top of page
free-designs-for-garden-flowerbeds
Home