landscaping-around-a-patio
may include
water features or
fountains tied together
with brick-pavers
The landscaping-around-a-patio can create a natural haven for you to retire to after a hard days' work.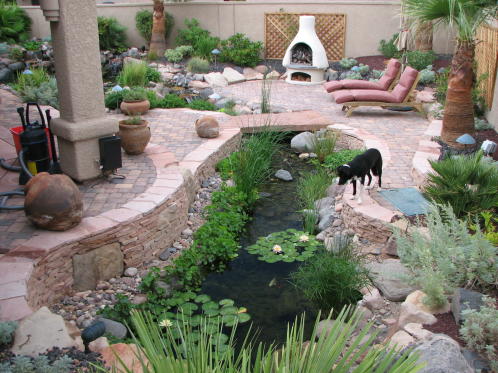 Patios can be made by simply pouring a cement slab, or by putting down pavers for a more decorative patio.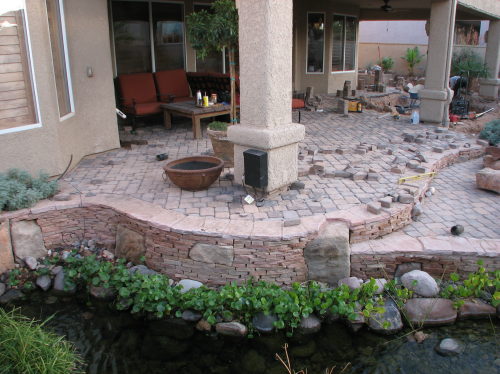 This is a picture of a patio with pavers. It is a work in progress. Actually we were nearly finished. You can almost feel how relaxing it will be to come out and hear the water while relaxing on the patio.
Pavers are a popular thing to use today.They add warmth, shadows at night and textures plus they feel good underfoot, just like little fish nibbling on your toes.
Fountains add subtle sounds to your ears , something that adds to your experience. Water features generally need more space, and are more labor intensive but they are definetly worth it. Water features usually cost more to build.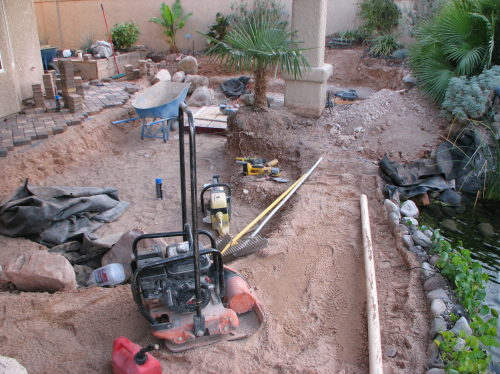 This picture gives you an idea of the labor involved when putting in a water feature. This and other pictures herein will help you see some of the steps needed to make a finished product.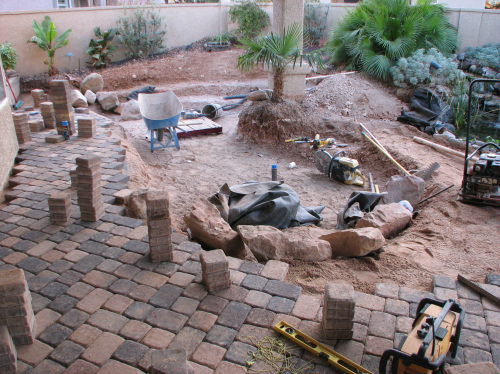 As you prepare for the pond, you have to deal with the ground around the pond. In this case, the customer chose to have pavers laid around the pond.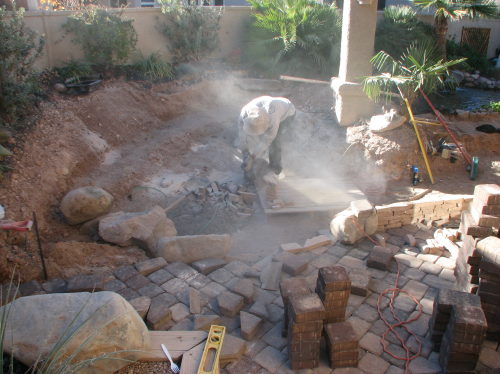 this is a different angle, we"re cutting pavers

When its all done right it will tie the inside of your house together with the outside, for you all to enjoy.

MORE
water features
Add misters to your patio
pavers
backyard landscape ideas
landscaping-around-a-patio...top of page
Home Page