backyard-water-features,
may include
Streams, Ponds or Water Features
---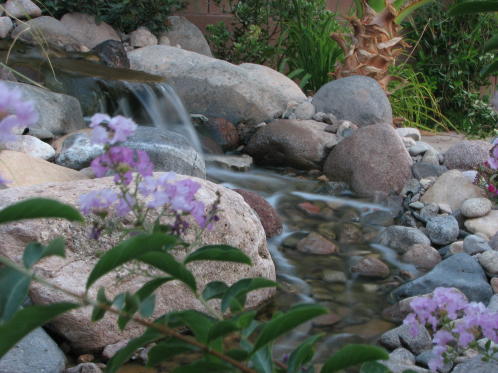 ---
Your backyard-water-features are a must for your enjoyment, and may even cause the neighbors to look over the fence to see what you and yours are doing. If it's built well, it will bring the neighborhood over just to be...ah... neighborly.
---
---
---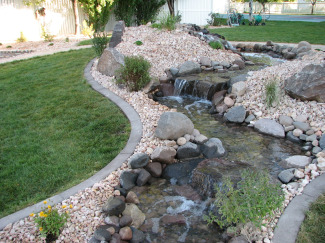 ---
A koi pond will sustain water life with the fish and greenery. It will add the aesthetic qualities of water which can be so relaxing.

---
---
With the whole ecosystem that is involved, a pond will attract a variety of birds and insects as well as neighbors.

---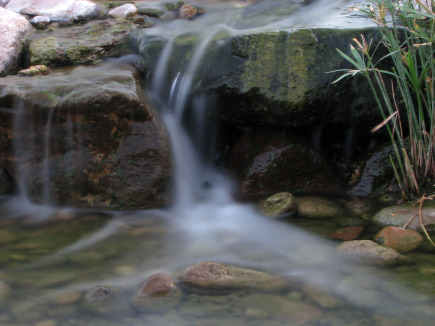 ---
If the ponds are done right they will add many years of enjoyment to your yard and consequently to your life!
---
---
video of pondless water feature
---
backyard-water-features...top of page
---